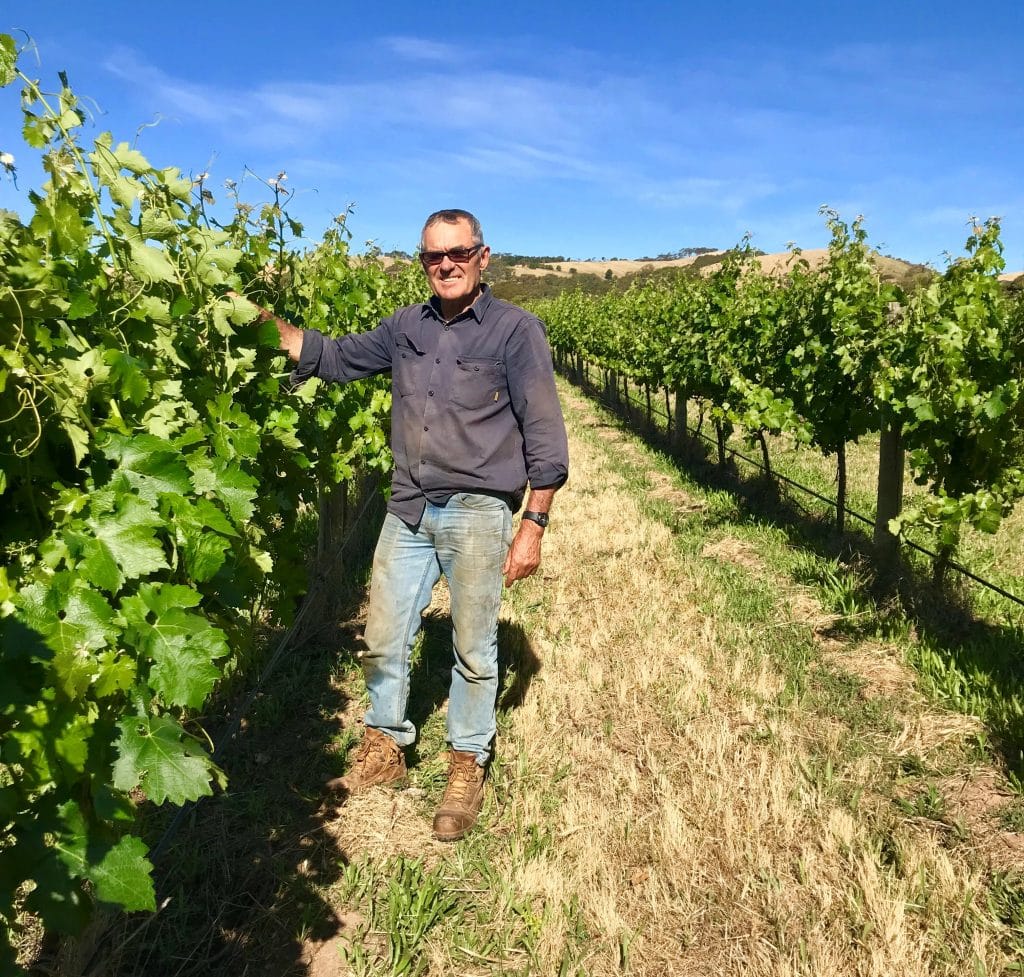 John Hugo out in the young cabernet vines yesterday – 27/11/19
After receiving some much needed winter rain the vines are looking as healthy as ever. The deep clay soils of the Hugo vineyard have soaked up the winter rain & the vines are now starting to draw on this moisture to help with the new growth. We have received low disease pressure conditions this growing season so far, as it has been considerably dry since winter. John is definately happy with how the vines are looking and is excited with what the 2020 vintage may hold!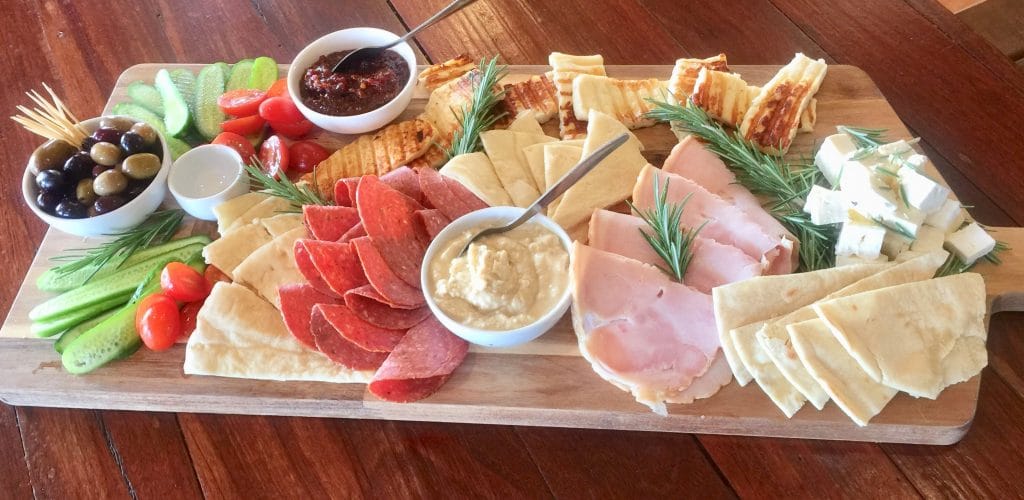 Mezze Platter
Aldinga smoked turkey
Salami
Grilled Halumi
Grilled Pita Bread
Coriole chefs selection olives
Spice gilrz jamato relish
Second valley cheese feta
Mini cherry tomatoes
Mini cucumbers
*Vegetarian option available*
Recommended pairing with Hugo 2018 Grenache
Hugo Wines features in Channel 7's – SA Weekender!