The 50 acre Hugo vineyard is one of the most eastern in the McLaren Vale region, at 175 metres above sea level. As a result, conditions are markedly cooler, and ideal for premium grape production – and hence the production of fine, well balanced elegant white and red wines.

The Hugo family has utilized this wonderful advantage to ensure a high level of consistency vintage to vintage. The family understand their vines, tending and harvesting the vineyard together.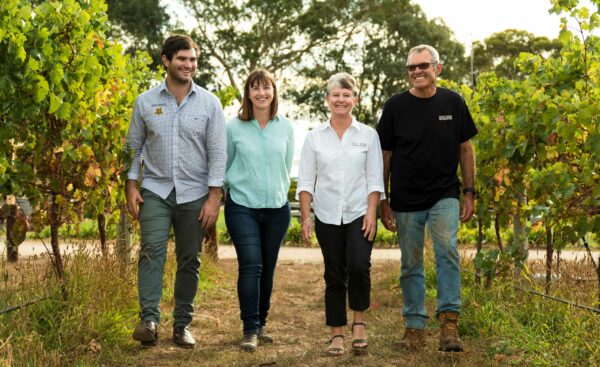 In John's own words, "It becomes very noticeable in the end product- the wine. The two most important factors are the gully winds which blow through off the Mount Lofty Ranges in summer, and the elevation, which provides cooler conditions and additional rainfall."
Renae Hirsch oversees Hugo's Winemaking and her philosophy of producing wines with minimal intervention, fruit purity and vineyard expression, align perfectly with Hugo Wines estate grown fruit.