Enjoy a guided tasting of the Hugo Estate Wines and award winning extra virgin olive oil with our passionate family and staff.
CELLAR DOOR
OPENING HOURS
Unfortunately we have had to make the difficult decision to close cellar door. The safety of our staff, friends, family and loyal following are our upmost priority and we will all get through this together… rest assured cellar door will be back open for business once we get through this.
We are offering free delivery to all South Australian orders of any size & free freight on 6 bottles or more interstate.
Phone 08 8383 0098
Mon-Fri 11am-4pm
Don, Carol, Will or Liz are always happy to chat!
Email info@hugowines.com.au
We thank you for all of your continued support!
Regards,
Hugo Family
We are unfortunately not currently offering platters
Bookings:
Ph: 08 8383 0098
Email: info@hugowines.com.au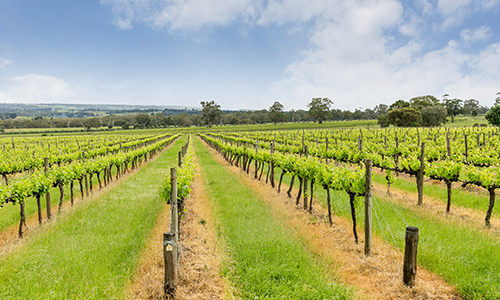 Our cellar door is family friendly with a number of children's entertainment from outside toys & lawn to inside colouring in.
We look forward to welcoming you at your next visit!
We tasted this wine on the Gold Coast and then went to the cellar for tasting. We were again treated to wonderful service from one of the sons. The wine is truly delightful. We were so pleased with the individual service and the wonderful wine.
- Ann H
0
We visited the cellar door for a tasting while in the area to celebrate a family birthday. Beautiful premises, and we appreciated that the knowledgeable and friendly staff didn't assume we had any prior knowledge about wine or the wine making process. They were able to give just the right amount of information about the history of the business and the wines themselves. We were so impressed that we brought 3 bottles home with us. Definitely worth a visit!
- Jorja D
0
We had a lovely wine tasting here. The family were very warm and welcoming, really enjoyed hearing about the history. A great spot to visit and would visit again for sure. One of our favourites.
 - KevLinda
0